WoodGreen Community Services
Enhanced Language Training Program for Newcomers
who need to improve their language levels to qualify for
Personal Support Worker Certificate Programs
Course Duration: January 27th to March 31st, 2020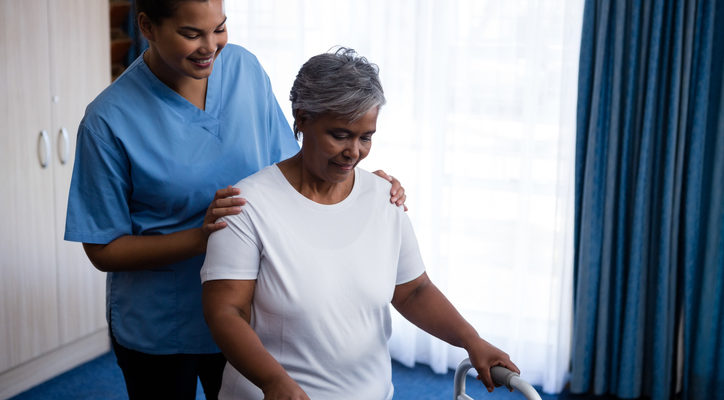 About the PSW ELT program
This program is FREE and funded by the Canadian Government.
For Permanent Residents and Convention Refugees
If your goal is to become a PSW, or you currently are a PSW college student, or a graduate of a PSW Certificate program, and you need to improve your communication skills further for employment, this program is for you.
Program Details:
• Understand and improve workplace
communication skills you will need as a PSW
• Improve general ESL skills in order to meet PSW
Certificate Program admission requirements
• Get employment coaching and job search support
• Networking & Mentorship opportunities with
employers and professionals
• 6-10 weeks of guaranteed unpaid work placement, and an offer of employment, which will be extended to pre-screened clients, who successfully complete the PSW ELT program AND an accredited PSW Certificate program
• TTC support (one way) will be provided to eligible clients
Please note: This course has an in-class and an online component. Successful completion of the PSW ELT program requires at least 80% attendance and CLB 7+ on graduation (in listening, speaking, writing and reading)
Program Schedule:
Classes: Monday – Thursday 6:00-8:30 pm
Saturday: 9-12 pm
Course content will also be available online
THIS PROGRAM DOES NOT PROVIDE A PSW CERTIFICATE
(Public & Private Colleges provide PSW Certificate Programs)
Important Note: Before completing the questionnaire below, please note that the PSW ELT program Woodgreen Newcomer Services offers is NOT a PSW Certificate program, nor replaces the need for one, before being able to work as a PSW. However, people who qualify and complete the PSW ELT program, and a PSW Certificate program at a college, will receive a guaranteed 8-week placement and interview from Woodgreen's Community Care Unit, as well as a job offer, which will be extended to pre-screened qualifying candidates.
Fill Out the Form below and we will contact you with more info!